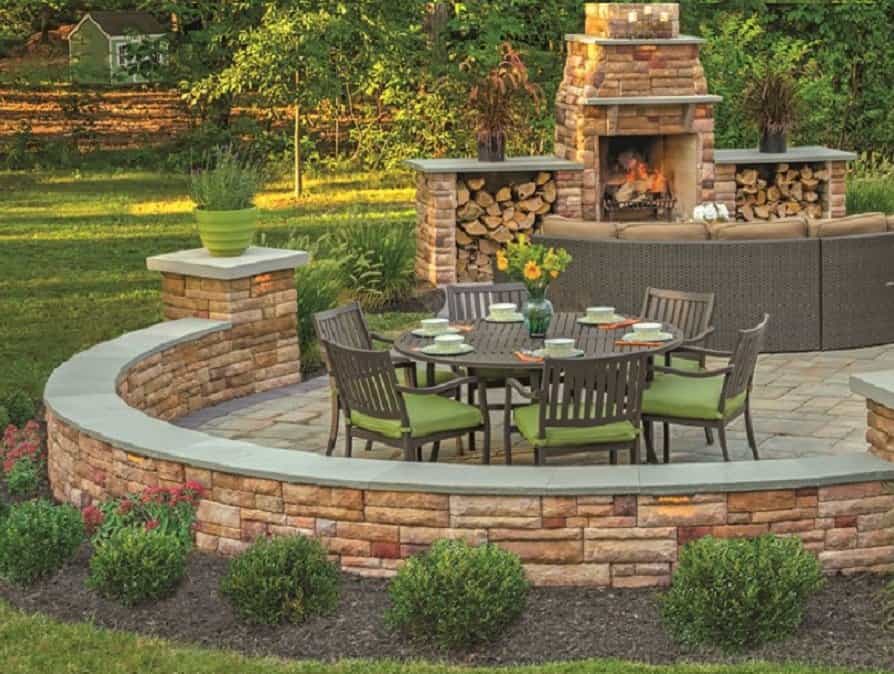 With the winter season here, it is a good time to work on hardscaping projects that can provide low maintenance come spring. Many plants are dormant, so at this time you have good visibility of the space in your landscape. But don't think of this area with only hardscaping materials. Plan your project with greenery that blends in with the hardscaping for the perfect outdoor setting.
3 ways to create beautiful hardscaping using greenery
Blend low-growing ground cover between flagstone pavers
If you are installing a walkway or a patio, adding ground cover between flagstone pavers will help soften your outdoor space so it looks more naturalistic. Look for ground covers that spread quickly, stay close to the ground and are resilient. Planting low-growing ground cover between your flagstone pavers can help with drainage and reduce weeds growing through openings. Refer to our article on 10 Groundcovers to Grow Between Pavers for more plants that are perfect for this purpose.
Plant greenery as an edging or border
Another way to naturalize your space is to plant greenery as an edging or border along a walkway or around the patio. The greenery adds another element of beauty to a gravel or flagstone surface. Ground cover as edging along a stone walkway can help provide a manicured appearance with minimal effort. If you want to create a sense of privacy, plant hedges or shrubs like boxwood or azalea around your patio area.
Design a patio with built-in garden beds
Garden beds and landscaped areas of trees and other greenery can add beauty to any backyard. When designing a patio, you can create a balanced mix of greenery with hardscape by incorporating the beds and tree islands into your design. But remember, you will need to select trees and plants that will mature well with the size of the openings in your hardscaping. For more depth, incorporate gravel and boulders in with your greenery.
The types of stone material and plants you choose can create a beautiful outdoor space that is unique to your taste. Whether you want plants that are flowering, compact, or creeping depends on your goal for the project. Whether you want stone features that use flagstone, stone veneer, gravel, or other materials also depends on your goal for the project. As you mix and match different plants and stone materials, you'll be able to create a natural, balanced appearance.
Although we don't sell the plants, Fieldstone Center can assist you in finding the perfect stone for your hardscaping projects. We offer a wide selection of quality stone products. When you are ready to install your landscape design, contact us at 770.385.7708.